Training employees and contractors is a vital step toward achieving maximum Environmental and Health & Safety performance. We have developed several courses in a variety of formats to provide custom training solutions for our clients, enabling them to focus on their own core services.
Training Topics
• ISO 14001 Awareness
• ISO 45001 Awareness
• ISO 50001 Awareness
• Supervisor Leadership Training
• Internal Auditing
• Contractor Managment
• Hazardous Waste (RCRA)
• Hazardous Materials (DOT)
• Spill Prevention Control and Countermeasures (SPCC)
• Storm Water Pollution Prevention Plan (SWPPP)
• Emergency Response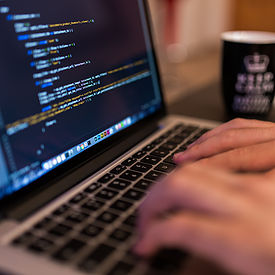 Presentation Formats
• Classroom
• Microsoft Powerpoint
• DVD
• CD ROM
• Online Slideshow (E-Learning)
• Online Video (E-Learning)
E-Learning Web Application
Save valuable time and resources by training employees using our E-Learning Web Application. Employee certification and training history can be easily tracked from a simple web interface.
Custom Solutions
We are always developing material on new topics and creating custom training solutions to meet the specific needs of our clients. To learn more about our capabilities, please see our Additional Services section.
Get In Touch