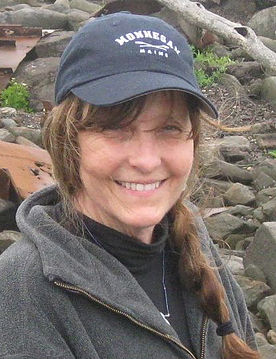 Peg Hopkins, MPH
President, Principal Consultant
Ms. Peg Hopkins, owner and founder of PHI Environmental Consulting (1998) has over 30 years of experience in HS&E consulting including air permitting, air dispersion modeling, compliance auditing, contingency planning, management system development, industrial hygiene, air monitoring, waste management, HS&E training, hazard risk assessment, accident/incident investigation, job safety hazard assessments (JSHA), OSHA Recordkeeping, ergonomics, contingency planning (SPCC, SWPPP, PPC, RCRA, ICPs), SARA Form R and Tier II reporting, asbestos, PCB and refrigerant management, and lean manufacturing (kaizen, PDCA, standard operating procedures, 5W1H, 5Why, fishbone diagram, one point lessons, value stream mapping, visual management, 5S). Since 1997 she has played a lead, role in the implementation and maintenance of HS&E management systems including ISO 14001 and ISO 45001 and since 2009 has played a lead role in the design and implementation of ISO 50001/MSE 50021/SEP systems (DOE Southeast Demonstration Project (Georgia Tech) and DOE Southeast Demonstration Project (PenTapp). Ms. Hopkins as a Bachelors of Science (B.S.) in Biology and Chemistry and Masters of Public Heath (MPH) in Toxicology from the University of Michigan.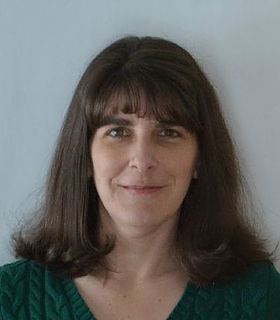 Marcia Thelen, B.S. Chemical Engineer
Senior Environmental Consultant
Ms. Thelen, B.S. Chemical Engineer, is a senior engineer with PHI and has over 24 years of experience in regulatory analysis, compliance assessment, air quality, air permitting, emission inventory reporting, SARA Tier II and Form R reporting, and environmental management system implementation Ms. Thelen began her career with Shell Oil Company as a Chemical Engineer calculating emissions of pollutants. In her next position, Ms. Thelen was promoted to Senior Chemical Engineer in charge of emissions calculations and Title V emission inventories. As a senior engineer for PHI Ms. Thelen has supported compliance audit activities, MSDS development, compliance manual development, database design, Title V Permitting, NPDES permit and plan development, ICP/SPCC/PPC plan development, at numerous client sites including: Ford Motor Company, Volvo Group Truck Operations, Severstal, NA, Inc., (formerly Rouge Steel Company), Meridian Automotive Systems, Masco Corporation, Gerdau Steel, HHI Formtech, Steel Dynamics, GKN Aerospace, AK Steel and US Army – Garrison, Michigan. Ms. Thelen's experience spans consulting, industrial, steel, and automotive and government industries including leading the Environmental (EPAS) compliance audits for the U.S. Army Detroit Arsenal. Ms.Thelen has a BS in Chemical Engineering from the University of Michigan.

Tarek Zamzam, C.H.M.M., C.E.M., CP EnMS – Industrial, M.S.
Senior Environmental, Health & Safety and Energy Consultant
Mr. Zamzam has master degrees in Hazardous Waste Management and in Occupational and Environmental Health Sciences. He has over 15 years of experience in regulatory compliance and reporting for Federal, State and local regulations including Hazardous (VLQG), industrial liquid, universal & medical waste, on-site waste water treatment permitting, storm water permitting, air permitting (PTI, Title V ROP), NESHAP, LDAR program, air pollution controls (dust collectors, activated carbon systems, scrubbers, condensers, etc.) and reporting (Hazardous Waste Biennial Report, Tier II Report, Form R Report, Title V & NESHAP Reports, MI Air Report (MAERS), GHG Reports, TSCA CDR, NRC, ATF). He has implemented and managed conformance to Responsible Care (RC) 14001, ISO 45001, ISO 14001, ISO 50001 and MSE 50021/SEP. His experience includes development, implementation and maintenance of emergency response and pollution prevention plans (SPCC, SWPPP, RCRA and ICPs), safety and industrial hygiene compliance including industrial ventilation, risk management planning and GHS. Mr. Zamzam's certifications include Certified Hazardous Materials Manager (CHMM), Certified Energy manager (CEM), Certified Energy Practitioner (CP EnMS – Industrial), RAB Accredited ISO 14001:2004 Auditor/Lead Auditor and MI Certified Storm Water Management Operator (A-1i). Mr. Zamzam has a Bachelor of Science (B.S.) in Environmental Health from American University, a Master of Science (M.S.) in Occupation and Environmental Health Sciences with a Specialization in Industrial Hygiene, and a M.S. in Hazardous Waste Management from Wayne State University.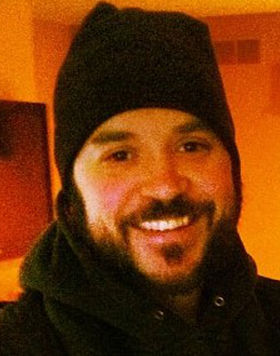 Ron Toth, B.S.
Senior Health and Safety Consultant
Mr. Toth has over 14 years of experience including 12 years in HS&E consulting and two internships with Ohio EPA. His consulting experience includes contracting for four years as the Lead Safety Engineer at Severstal North America, a fully integrated steel mill on one of the largest industrial sites in the United States. His experience includes OSHA recordkeeping, accident investigation, lockout-tagout, hot work, PPE hazard assessments, confined space, respiratory protection, fall protection, construction management, contractor management, ergonomics, emergency response, hazard risk assessment, and job safety hazard assessment (JSHA), development of core HS&E training programming, and ISO 14001/ISO 45001 management system implementation and maintenance. Mr. Toth has his Bachelors of Science (B.S.) in Environmental Science from Ohio State University and is completing a Masters of Science (M.S.) in Occupational Health and Safety.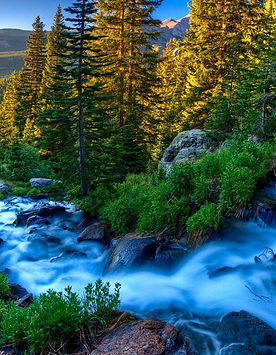 Dianne Borello, P.E.
Senior Environmental Consultant
Ms. Borrello is a licensed Professional Engineer and has over 25 years of experience including environmental management systems development, regulatory analysis, training, compliance auditing, NPDES permitting, contingency plan development (SPCC, PPC, SWPPP, and RCRA Contingency) and RCRA trainer. Her work experience includes six years with the Ford Motor Company corporate Environmental Quality Office. She is currently a senior engineer of PHI Environmental Consulting and she has been providing environmental compliance support for numerous companies including Ford Motor Company, Volvo Group Trucks Operation, Volvo Truck, Volvo Group Trucks Technology, Volvo Penta Marine, Volvo Logistics, Subaru of America, HHI Formtech Industries, AK Steel (Severstal NA), Gerdau Steel and the U.S. Army. Ms. Borrello has her Bachelors of Science (B.S.) In Geological Engineering from Michigan Technical University and is a Licensed Professional Engineer, Michigan Certification.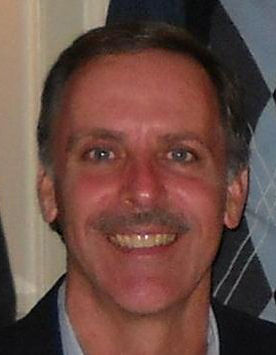 Bill Abdullah, M.S.
Senior Environmental Health & Safety Consultant
Mr. Abdullah is Six Sigma certified, completed the first green belt project, and is Class D wastewater operator licensed in SC, as well as EPA Method 9 VisibleEmissions Certified. He has completed the OSHA Standards for General Industry 30-hour course, with experience in Computer Aided Design systems including PROEngineer and AutoCAD. Mr. Abdullah has served as consultant providing ES&H expertise to various clients. His experience includes providing on-site environmental services to Volvo Group in Hagerstown, MD, as well as managed site hazardous and non-hazardous waste streams, and developed Environmental Management System to support ISO 14001 Certification audit. Currently, he is coordinating site projects in pursuit of a number of energy reduction initiatives including certification to ISO 50001 Energy Management System, Superior Energy Performance Program, and the Better Buildings Initiative. Mr. Abdullah has also been responsible for Health, Safety and Environmental program at two turbo manufacturing plants in Charleston, SC. He chaired a site safety council comprised of top management to address safety issues, developed and delivered employee training programs, and performed safety audits to verify compliance and prepare for certification to ISO 45001 Management System. He has led incident investigations, calculated illness and injury data, and performed assessments of safety and health programs. Mr. Abdullah has a Bachelors of Science (B.S.) in Mechanical Engineering and Economics (double major) from Duke University and an Masters of Science (MS) in Environmental Engineering from the University of Southern California.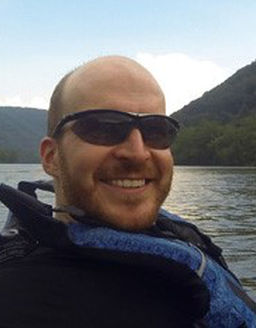 Dan Hagen, BBA
IT Manager
Mr. Hagen provides IT support to clients and employees at PHI, and works for many hours to maintain and improve our web applications. In 2004, he graduated from James Madison University in Virginia with a degree in Computer Information Systems. He has twelve years of experience in the industry, and has interacted with many different clients to develop effective software solutions. He moved to Chicago in 2008 to work for PHI from our Chicago office. In his spare time, Mr. Hagen likes to explore Chicago's culinary scene, travel, and ride his bicycle. He is proficient in XHTML, CSS, AJAX, JavaScript, DHTML, XML, PHP, MySQL, Photoshop, SVN, Linux, Apache, XAMPP. He has some familiarity with ASP.Net (C# and VB), Java, Visual Basic, Transaction Gateway API's, Illustrator, Ruby on Rails, and Oracle.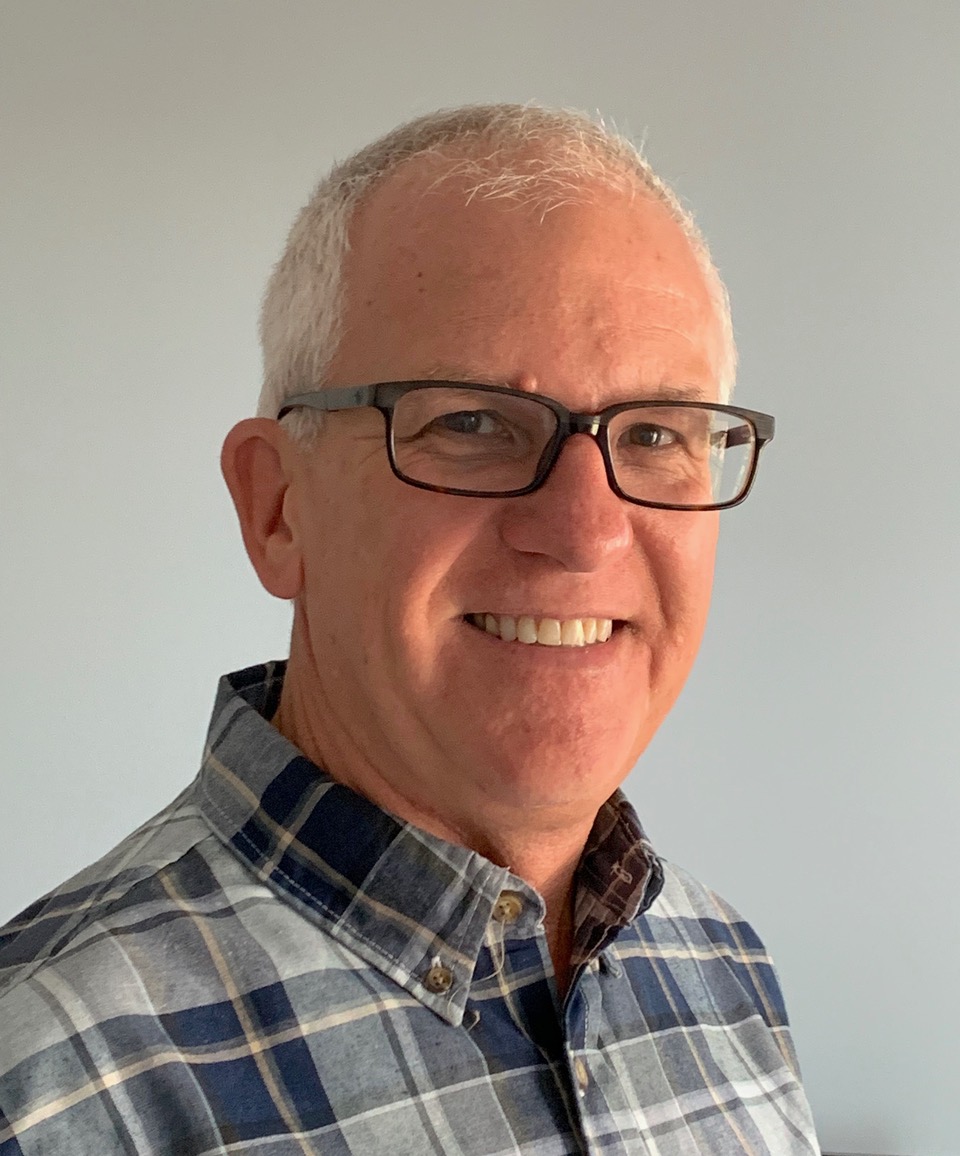 Paul Scheihing
Senior Energy Consultant
Paul Scheihing brings over 30 years of experience in working at the U.S. Department of Energy (DOE) Advanced Manufacturing Office on manufacturing energy efficiency and energy management.  He co-created and led DOE's Superior Energy Performance program and helped develop ISO 50001 as a member and recent officer of the ANSI US Technical Advisory Group.   Paul led the development of a variety of energy efficiency programs at DOE, including the Motor Challenge program, DOE's first non-R&D voluntary partnership, and the Save Energy Now program.  He was instrumental in formulating foundational energy saving software tools such as Motor Master, Steam System Assessment Tool and other tools that are now part of the DOE's MEASUR tool suite.  He has worked with hundreds of companies and organizations within the US and internationally to form programs, voluntary public/private partnerships and initiatives around manufacturing energy efficiency and sustainability.  Paul is a 50001 Certified Practitioner in Energy Management System (50001 CP EnMS) through the Institute of Energy Management Professionals.  Paul won the prestigious American Council for an Energy Efficient Economy "Champions of Energy Efficiency in Industry"award in 2013.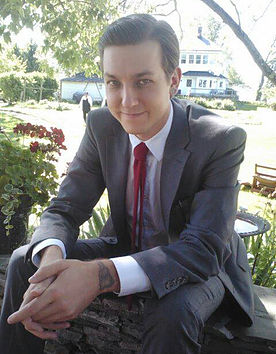 Rick Berger, MSTech, 50001 CP EnMS, SEP PV, CEM
Energy and Environmental Specialist
Mr. Berger has degrees in Alternative Energy Technology and Environmental Studies. He supports clients on achieving conformance to the ISO 50001, SEP 50001 and ISO 14001 standards and requirements, and has been with PHI since 2013.  He has a Bachelors (BA) in Environmental Studies from Brooklyn College and a Masters of Science Degree in Alternative Energy Technology from Arizona State University, is a 50001 Certified Practitioner in Energy Management Systems (50001 CP EnMS) and SEP Performance Verifier through the Institute of Energy Management Professionals, and is an individual member of the Association of Energy Engineers (AEE) and is a Certified Energy Manager (CEM®).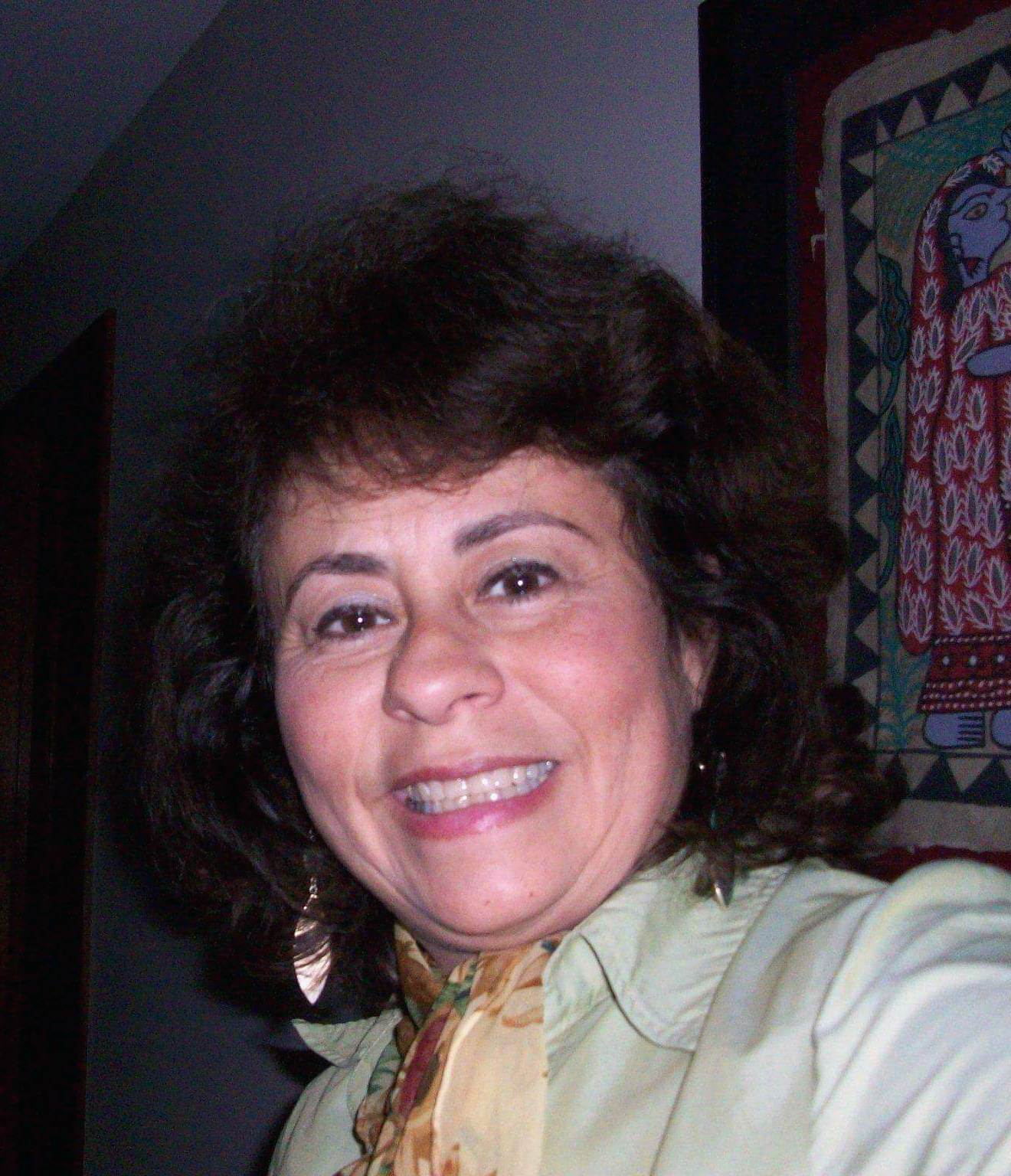 Laura Hughes, CHMM, CEEM
Senior Environmental, Health & Safety Consultant
Laura Hughes has a B.S. in Chemical Engineering from the University of California, Berkeley. She is an experienced Environmental, Health & Safety (EHS) professional and has managed the whole HSE management function for large and small manufacturing industries, including a Tier I automotive supplier and a small aerospace manufacturing center. She is presently working as an EHS Consultant. Her experience has covered all areas of environmental, industrial hygiene and safety. Highlights include developing compliance environmental and safety systems for a plant start-up, achieving ISO 14001 certification and maintaining regulatory safety and environmental compliance. Laura is a member of the Certified Hazardous Materials Managers Institute, the Engineering Society of Detroit and the American Society of Safety Engineers. She graduated from Lawrence Technological University with a graduate certificate in Energy and Environmental Management. She is fully bilingual in both English and Spanish. In her California life, she has worked for the University of California, Richmond Research Center, the City and County of San Francisco Pre-treatment program and the San Francisco Bay Regional Water Control Board in the environmental and safety field.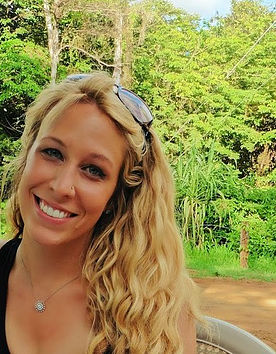 Dee Murter, B.S.
Environmental and Energy Consultant
Dee Murter graduated from James Madison University in 2012 earning a degree in Integrated Science & Technology with a concentration in Environment. She has been working in the Environmental and Energy industry since graduation and has experience in ISO 14001 and ISO 50001 Management Systems, waste management, and environmental permits. She is currently supporting Volvo Powertrain North America in Hagerstown, MD maintaining their waste management processes as well as initiating and completing waste minimization and energy saving projects. She has participated in Internal Audits for ISO 14001 and ISO 50001 for multiple Volvo sites.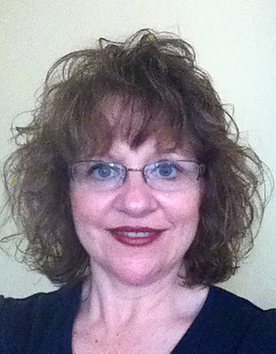 Mary Reid
Environmental, Health and Safety Consultant
Mary provides Environmental, Health and Safety Support to our clients. She has twelve years of hands-on Environmental regulatory compliance experience and has recently became certified as a Lead Auditor for ISO14001:2015. Mary has also become knowledgeable in Health and Safety while working for PHI the past eight years. Western Maryland has always been and will always be where she calls home. Mary became a beekeeper in 2016, and currently has 4 hives and continues to expand her apiary and doing her part to help the environment.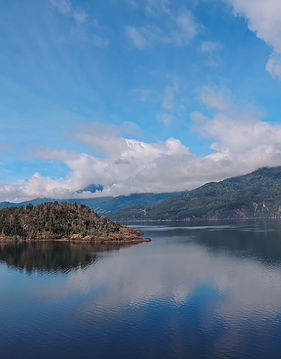 Lisa Setter
Office Support, Accounting, Office and Human Resources Support
Lisa Setter graduated from Michigan Tech in 1984 with a degree in Business Administration and Accounting. She starting working for PHI in March of 2010, where she continues to keep everything running smoothly from our Ann Arbor office. Lisa is an integral part of the PHI Team.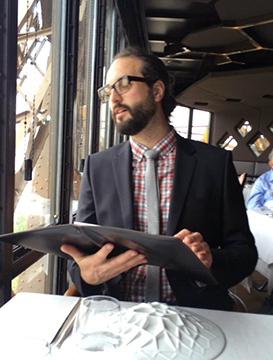 Tom Hoppe, B.A. Filmography
Writer, Graphics and E-Learning Technical Director
Mr. Hoppe has 14 years of graphics and video production experience, and his accomplishments include a strong background in television having worked on several MTV and CBS programs, including The Real World, Flipped, and the documentary series, Histories Mysteries, for the History Channel, CSI Las Vegas and CSI Cyber. As a story editor for MTV's Real World Mr. Hoppe was responsible for writing storylines and editing rough assemblies of episodes. As writer for CSI Las Vegas and CSI Cyber he developed a number of teleplays/scripts and was the Assistant Story Editor for the second season of CSI Cyber. Mr. Hoppe has developed video training/e-learning for Ford Motor Company, Severstal NA, Volvo Group Trucks, Meridian Automotive Systems, US Army, Steel Dynamics and Gerdau Steel. Mr. Hoppe has a BA in Filmography from Emerson College in Boston, MA.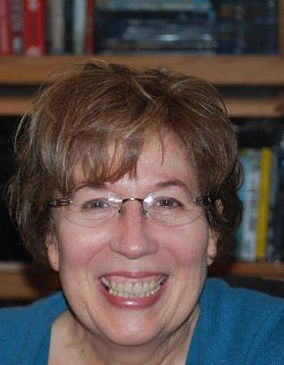 Betty Locey, Ph.D.
Principal Toxicologist
Dr. Locey is a board certified toxicologist with more than 25 years of experience. She specializes in the areas of toxicology, human health risk assessment, risk-based-decision making, regulatory negotiation, and inhaled pollutants. She has proactively identified future chemical-specific issues associated with pending changes at the state and federal level, critically reviewed and commented on USEPA's Integrated Risk Information System's (IRIS') draft toxicological assessments on behalf of clients and developed toxicity values for chemicals with limited toxicological data where needed to evaluate potential risks. Dr. Locey has developed chemical-specific health-based criteria and evaluated potential risks associated with constituents in environmental media in support of ambient air permits, site closures, vapor intrusion assessments, drinking water assessments, and combustion assessments. She has worked on environmental sites in Michigan, across US and in international locations. She integrates risk-based approaches with other options to identify cost effective solutions at environmentally challenged sites. She recently served on the Michigan's State's Part 201 criteria Technical Advisory Committee focused on Toxicity Values and Physical Chemical Parameters used to develop generic criteria.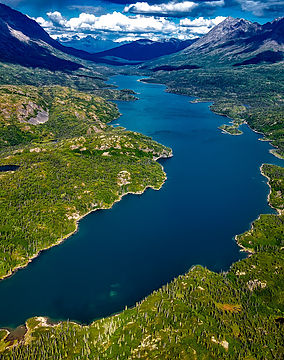 Bert Schiller, CIH
Principal Industrial Hygienist
Bert Schiller is a Principal Consultant with PHI Consulting. Bert has over 35 years of experience as a professional safety and health consultant, specializing in the comprehensive practice of industrial hygiene. Bert holds a Bachelor of Science degree in Industrial Engineering with a specialty in Human Performance Engineering from the University of Michigan in Ann Arbor. He also attended graduate school at the University of Michigan. Bert has achieved certification in the Comprehensive Practice of Industrial Hygiene (CIH) from the American Board of Industrial Hygiene (ABIH). Bert has a wide variety of experience in government, industry, academia and consulting. He started his career as a compliance officer with Michigan OSHA where he worked for five years. He then was employed in the insurance industry for 12 years, gaining a wide variety of experience with large and small manufacturing companies. He has had experience working in the automotive, chemical, forest products, petrochemical refining, steel manufacturing, healthcare, cement/concrete/aggregates, pharmaceuticals and general manufacturing. Bert's skill sets include health and safety auditing/inspections, OSHA compliance inspections, comprehensive industrial hygiene, program development/review, and management system evaluations.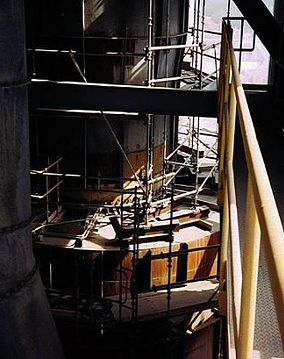 Glen Davis, C.M.S.P
Principal Health & Safety and Construction Safety Consultant
Glen Davis has over 30 years of experience in HS&E including regulatory compliance and reporting. He has implemented and managed HS&E programs for many sites through his career including managing all aspects of OSHA, MSHA, DOT and EPA compliance in addition to State specific compliance across the US for multiple construction projects, mining operations and manufacturing facilities. Glen is a Certified Mine Safety Professional (CMSP #US 663), OSHA construction standards 30-hours course certified and OSHA 10-hours and 30-hours Instructor (General Industry). As a Senior Project Manager at PHI, Glen managed HS&E programs for a large construction project and several other projects at power, nuclear, energy and manufacturing plants including conducting compliance auditing, reporting and training.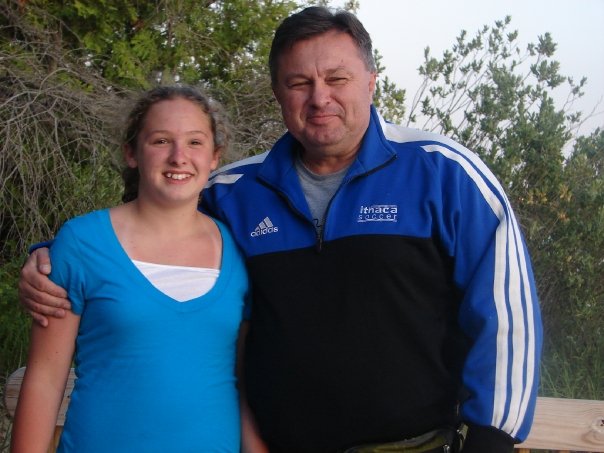 William (Bill) Anderson, B.A.
Quality Consultant
Mr. Anderson is the lead quality auditor at PHI. He has achieved certifications as an ISO 17025 Auditor through The Laboratory Accreditation Bureau, ISO 45001 Lead Auditor with NSF-ISR through training provided by the BSI Institute, European Union (EU) Lead Auditor for medical devices and sterilization for 3 EC NSF International (Notified Body) and Health Canada certified for ISO 13485 under CMDCAS. Mr. Anderson has been performing ISO 9001 and ISO 13845 audits for NSF-ISR since 1993. During his tenure with various registrars, he has logged over twenty-five hundred (2500) Quality Management System Audit days in a wide variety of industries