We help our clients implement and maintain energy management systems conforming to ISO 50001 and SEP 50001/MSE 50028-1 (Superior Energy Performance) standards. We develop key tools and databases for ISO 50001 & SEP 50001 implementation.
Implementation, Certification & Surveillance Audit Support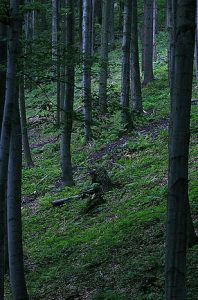 Our Certified Energy Managers, SEP 50001 Certified Practitioners (CP EnMS) and Performance Verifiers will evaluate & measure your company's energy consumption. We will support your internal team in implementing ISO 50001 Energy Management Systems and determine if your firm is a candidate for ISO 50001 and SEP 50001 (ANSI/MSE 50028-1) certification.  If you are not ready for ISO 50001 certification, you can alternatively achieve conformance with the ISO 50001 standard and consider DOE recognition to its 50001 Ready Program.
Our experience and knowledge will help your team benefit from the ISO 50001 standard, which has proven to save companies more energy at less investment.  PHI's extensive tools and templates within our database system provide all the required elements for ISO 50001 & SEP 50001 certification.  Our team can work with you to achieve optimum energy performance improvement and implement industry best energy management practices to achieve one of three US DOE recognition levels: Silver, Gold and Platinum. Gaining SEP 50001 certification with third party verified results will build increased management confidence of your team's energy program accomplishments.  Likewise, ISO 50001 and SEP 50001 certification will build your company's brand value and reputation as a sustainably-managed company.
PHI has already assisted Volvo Trucks, Mack Trucks, Bosch Rexroth and Detroit Diesel to become the early-adopters of ISO 50001 certification within the US. These facilities also achieved US DOE SEP program certification.
These energy management programs integrate with other ISO management systems within the PHI database to facilitate convenient and reliable access to records and documentation for regular use, periodic review, and revision.
Management System Tools
We offer innovative tools to help you maintain and operate your management systems. Visit our Databases & Web Apps section for more information on our web applications. To learn more about ISO 50001 and SEP 50001 (ANSI/MSE 50028-1), please visit our Resources section.
Get In Touch